CP Worldwide Shipping offers a variety of services to meet all your freight needs. We offer regular liner facilities and schedules, multi-modal shipping, tracking, all at competetive rates.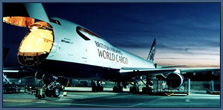 Air Freight Services

At CP Worldwide Shipping, we treat every shipment with priority. Bur we also realize that every shipper has individual needs and requirements.
We can provide customized air programs specific to your needs, which minimize your cost and maximize your profitability. Our select group of reliable carriers ensure the safe and timely delivery of your most urgent cargo.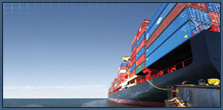 Ocean Freight Services

We offer Full Container (FCL) and Less than Container (LCL) loads to every major port worldwide, with on forwarding to hundreds of cities beyond those ports. Our extensive network of agents, allows us to offer a variety of services, including customs clearance and door delivery at many port cities.
Ocean Freight Services Include:
Project Cargo
LCL and FCL
Letter of Credit, Document of Preparation and Insurance
Door-to-door, Door-to-port and Port-to-door
Warehousing and Distribution
Breakbulk and Consolidation
Customs clearance, if requested
Complete negotiation and consular work.
Export Services include:
NVOCC:
Single-source control
Door-to-door delivery
Transshipments
Tracking and reporting
Project Cargo:
Oversize, overweight cargo
Supply chain services
Special Permits
Turn-key project management
Import Services include:
NVOCC:
Customs brokerage
Tracking and tracing
Transportation -> Port-to-port or Door-to-door
Documentation and handling
Cargo: Management
Purchase Order handling
Consolidation Services
Enhanced reporting
Enhanced track and trace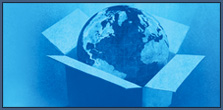 Logistics Consulting & Support

Resultant of our own shipping, clearance, transportation and warehousing division, we offer comprehensive advisory services on a variety of international trade issues - from ensuring compliance to local and international trade regulations absolutely free of cost to our customers utilizing our services.
Our team constantly analyses the costs involved and tries to use better options to deliver your consignment at better speeds and at economical costs while constantly ensuring that the security of your consignment is never compromised with.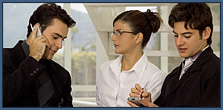 LCL Import Service

All LCL Import shipments are deconsolidated at New York at our customs approved Warehouse for devanning and distribution. We offer online frieght availability for shipments with facility of electronic freight release and IT preparation.
The IT's are cut as soon as the freight is available and dispatached within USA immediately.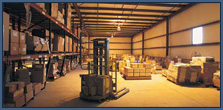 Warehousing

To offer smooth LCL Import/Export shipments, we have working arrangement with WFS warehouse having 100,000 sq. ft. facility with 20 bay doors conveinently located near New Jersey/New york piers with Lift capabilities upto 12,000 Lbs. WFS Warehouses have full electronic security, video, sprinkler system and fully insured and bonded for your protection.
Micheal Khanna, August 20, 2010
"When I first started my business, I was overwhelmed with the different export options. CP Worldwide guided me every step of the way.

When it comes to shipping, I only trust CP Worldwide..."
Sanjay Grosh, July 4 2010
"Simple yet effective Online rate quote helped me get started with my shipment. A professional and curteous staff topped with excellent service.

CP Worldwide was just what I was looking for."