Links to some other important resources on the web
Please use the following links for more information. All links will open in a new window.
Please use this link if you have an @cpworldwideshipping.com e-mail address.
A list of countries where we have an active agent.
CP Worldwide Shipping's Image gallery.
The world's most famous and active portal for exporters.
CP Worldwide Shipping's online Tarrif database.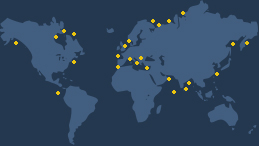 Converging Central and Eastern Europe, Russia and former CIS countries as well as China and other Asian countries form